Special Education
Special Educator


What do Special
Educators do
?


Role of the Special
Educators

Resource Room Facilities

Case Studies
Special Education > Special Educator


At Indian School of Excellence, special educators work with special education students for several hours a day in a resource room, separate from their general education classroom.

They are also acting as co-teacher in general education classes to provide required assistance to children with special needs and also give class room support.

Co-teaching which is recent practiced strategy in schools of United States of America, helps enables the school to provide effective inclusion education. This collaboration fulfills the goal of Government project "Sarva Siksha Abhyan" and "Right To Education."

A large part of a special educator involves communicating and coordinating with others involved in the child's well-being, including parents, social workers, school psychologists, occupational and physical therapists, school administrators, and other teachers.






What do Special Educators do?

Special education teachers work with students with severe cognitive, emotional and primarily teaching them life skills and basic literacy.

The majority of special education teachers work with children with mild to moderate disabilities, using or modifying the general education curriculum to meet the child's individual needs and providing required remedial instruction.
The various types of disabilities that may qualify individuals for special education programs are as follows:
Specific Learning Disabilities
Specific Learning Problems
Mental Retardation - Slow Learners
Students are identified under one or more of these categories. Early identification of a child with special needs is an important part of a special education teacher's job, because early intervention is essential in educating children with disabilities.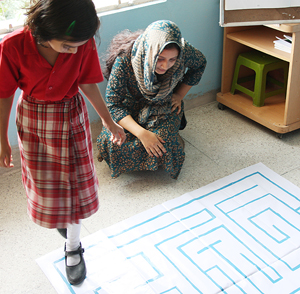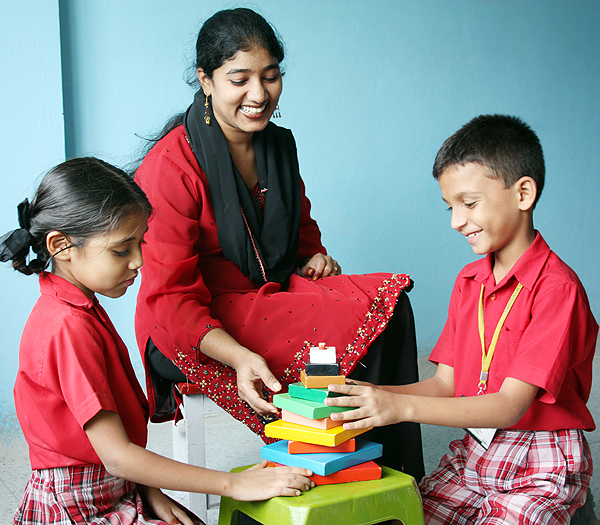 Special education teachers use various techniques to promote learning. Depending on the student, teaching methods can include intensive individualized instruction, problem-solving assignments, and small-group work.

When students need special accommodations to learn the general curriculum or to take a test, special education teachers ensure that appropriate accommodations are provided, such as having material read orally or lengthening the time allowed to take the test.




Role of the Special Educators:
Special education teachers help to develop an Individualized Education Program (IEP) for each student receiving special education.


The Individualized Education Program (IEP) sets personalized goals for the student and is tailored to that student's individual needs and abilities.


Teachers review the Individualized Education Program (IEP) with the student's parents, school administrators, and the student's general education teachers.


Teachers work closely with parents to inform them of their children's progress and suggest techniques to promote learning outside of school.